Luminous Essence:
First, start by making a polygon shape the lasso tool. Then with that shape, detail the shape by giving it some airbrushing. Then duplicate the shape on another layer, rotate it, and change the layer mode to any mode you want. You'll have to experiment.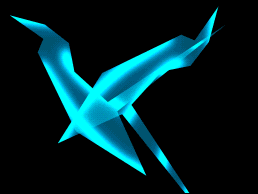 At this time, you need to merge the layers together, but leave the background on it's own layer. So just make the background invisible and merge visible. Then duplicate the merged layer and rotate it again. Then change the layer mode again. You have to experiment with the layer modes yourself. This tutorial is about experimenting.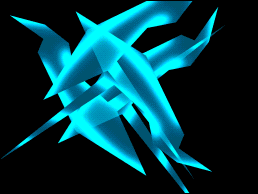 Again merge the layers together, leaving the background on it's own. Now distort the shape by using the wave filter. After that, fade the wave. What does it mean? Well when you run a filter you can fade the effect of that filter with the previous condition. Under the filters menu there should be an option called fade after you run a filter. You can change the opacity or set a layer mode when you fade the filter. Fade it with whatever layer mode that looks good.
Now that you used the wave filter, you need to run it again. And use the fade feature again. Now fade it with layer mode, just experiment with the different layer modes.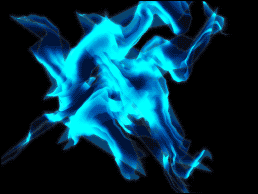 At this point, you can distort it some more. So you can use the wave filter or any other distort filters and fade it again. Just keep on experimenting!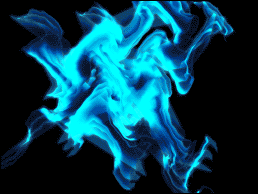 Now you need to create a new layer and run the color range selection feature. You need to select the lightest areas of that distorted shape. Once you get the selection, fill it with white on a new layer. Then create another layer above that and fill it with a color of your choice. Then change the layer mode to color. Next, merge the layer with the white down with the distorted shape layer.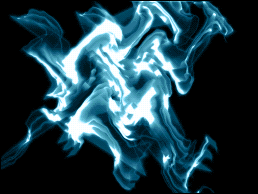 Duplicate the distorted shape layer and transform the duplicate by scaling, rotating, skewing, or whatever the transformation you want with the transform feature.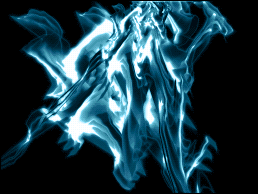 Now on your last step, go back to the original layer that you made a duplicate of and transformed that too. Finally just change the above layer to screen and you get yourself a cool looking effect. That's it! Hope you enjoyed the tutorial and really got something useful out of it.